Corporate Terms & Conditions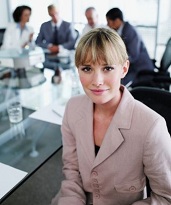 These terms and conditions apply for training courses to corporate clients:
1. DEFINITIONS
"Agreement" means these terms and conditions, and details contained in the Proposals submitted by PDR Manchester.
 "the Client" means the organisation identified in the Proposal.
"Delegates" means the people who are to receive the Training Services as set out in the Proposal.
"Expenses" means costs incurred in respect of travel and accommodation wholly and necessarily for the purposes of the Agreement.
"Fees" means the charges for the Training Services set out in the Proposal.
"PDR Manchester" is a trading name of Jads Enterprises Ltd. whose Registered Offices are: Mynshull House, 78 Churchgate, Stockport, Cheshire, SK1 1YJ and whose Company Number is 5738448.
"Personal Data" means the information which relates to a living individual who can be identified from that data or from that data and other information which is provided to PDR Manchester by the Client.
"Proposal" means the agreed Training Services as issued to the Client and may be either a printed document or email.
"the Trainer" means the person or persons delivering the Training Services.
"the Training Location" means the place at which the Training Services are to be provided as set out in the Proposal.
"Training Services" means the services set out in the Proposal.
2. DELEGATES
2.1 It is a Delegate's responsibility to advise the Trainer(s) of any physical ailment or medical condition that may require consideration during training.
2.2 Delegates acknowledge the risk of injury being sustained whilst participating in the activities as provided and voluntarily undertake such risks.
2.3 Delegates shall act reasonably throughout the training. PDR Manchester may remove a Delegate from a course, where, in the sole opinion of the Trainer, the Delegate is behaving unreasonably.
2.4 Delegates shall be required to personally sign an Informed Consent, Risk Waiver and Photo Release form on commencement of the Training Services. This form can be supplied in advance of the Training Services if requested.
3. TRANSFERS, CANCELLATION AND POSTPONEMENT
3.1 If a Delegate wishes to cancel or transfer to another course, the following additional fees shall be due:
7 working days or less: 100%.
14 working days or less: 50%.
3.2 A substitute delegate may be provided at no cost.
3.3 Notification of any cancellation or transfer must be made in writing to PDR Manchester.
4. TRAINING SERVICES LOCATION
4.1 PDR Manchester may alter the Training Location by notice in writing not later than 72 hours before the Training Services are due to begin, provided that the new location is within 5 miles of the original location.
4.2 If Training is to take place on the Client's premises and the client wishes to change the location, the same conditions apply.  In such a case the Client will pay for any additional expenses incurred by PDR Manchester because of the location change.
5. FEES AND PAYMENT
5.2 The Fees for the Training Services, which are subject to a Proposal and related Expenses, shall be due upon completion of the Training Services and payable within 14 days of the date of PDR Manchester's invoice.
5.3 In the event that the Client fails to make payment in accordance with this Agreement, PDR Manchester reserves the right to claim interest and compensation for debt recovery costs under the Late Payment of Commercial Debts (Interest) Act 1998 and suspend supply of the Training Services.
6. LIABILITY AND ITS EXCLUSION AND LIMITATION
6.1 The Client acknowledges that PDR Manchester provides training and advice only. This does not constitute direction or instruction to act: the Training Service is purely for consideration by the Delegate. Related decisions and their consequences are the responsibility of the Delegate or Client alone.
6.2 In no event shall PDR Manchester be liable (directly or indirectly) for any loss of contracts, profits, anticipated savings, earnings, revenue, business, nor for any indirect losses.
7. PUBLICITY
7.1 PDR Manchester may make reference to a Client's contract within any proposal to other Clients, provided only fundamental facts are divulged and not proprietary and confidential information.
7.2 PDR Manchester may store the names of the Delegates for the purpose of advising them of the availability of further courses in the future.
8. CONFIDENTIALITY
Both Parties shall observe the confidentiality of any information supplied to it and not disclose it to any other person without prior written permission both during the term of this agreement and after its termination, unless it has become public knowledge or is already in the public domain.
9. DATA PROTECTION
9.1 The Client shall ensure that it has in place all necessary consents in connection with Personal Data to allow PDR Manchester at all times to perform the Training Services without infringing any third party rights.
9.2 PDR Manchester warrants to the Client that it will only use the Personal Data for the purpose of carrying out its business and that it will ensure that reasonable security measures are in place to protect such Personal Data.
10. INTELLECTUAL PROPERTY
All intellectual property rights, including copyright, patents and design arising in connection with this Agreement shall belong to and remain vested in PDR Manchester, or Tony Blauer, or Blauer Tactical Systems as appropriate.
11. WARRANTY
PDR Manchester warrants that in carrying out the Training Services it will exercise reasonable skill and care.
12. TERMINATION
12.1 Either party may terminate this Agreement by written notice subject to:
12.1.1 a failure to remedy a material breach of this Agreement within 30 days of written notice identifying the breach and notifying of an intention to terminate; and/or
12.1.2 if either party makes any voluntary arrangement with its creditors or enters into administration or becomes bankrupt or goes into liquidation or is deemed under Section 123 of the Insolvency Act 1986 to be unable to pay its debts or is dissolved; and/or
12.1.3 if a receiver or administrative receiver is appointed of any of the property or assets of the other party; and/or
12.1.4 the other party threatens to cease to carry on business.
13. ASSIGNMENT
This Agreement is personal to the Client and may not be assigned by the Client in whole or in part.
14. FORCE MAJEURE
Neither party shall be responsible for any failure or delay in performance of its obligations under this Agreement (other than the obligation to make payments of money) due to any force majeure event including Act of God, refusal of license (other than as a result of any act or omission of PDR Manchester) or other Government act, fire explosion, embargo, terrorism, civil disturbance, accident, epidemics, lightning damage, electromagnetic interference, radio interference, strikes, industrial dispute, or any other cause beyond its reasonable control.
15. ENTIRE AGREEMENT
15.1 This Agreement sets out the entire agreement between the parties in relation to the subject matter hereof and supersedes all previous arrangements, agreements and representations whether written, oral or implied between the Client and PDR Manchester relating to the Training Services.
15.2 If any provision or term of this Agreement shall become or be declared illegal, invalid or unenforceable for any reason whatsoever, such terms or provisions shall be divisible from this Agreement and shall be deemed to be deleted from this Agreement.
16. LAW
This Agreement shall be construed in accordance with English law and the English courts shall have sole jurisdiction.