Trade Marks and Copyright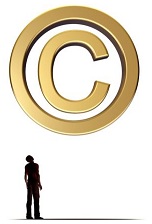 The following terms are components of Blauer Tactical Systems, Inc. research and training programs and are trademarks owned by it.
A-SAP MODEL™
BALLISTIC MICRO-FIGHTS™
BE A GOOD BAD-GUY™
BE YOUR OWN BODYGUARD™
CEREBRAL SELF-DEFENSE™
CYCLE OF BEHAVIOR™
EMOTIONAL CLIMATE TRAINING™
HIGH GEAR Impact Reduction Gear™
NO-ROOM-TO-SHOOT/NO-TIME-TO-SHOOT™
NON-VIOLENT POSTURES™
PERSONAL DEFENSE READINESS (PDR)™
SPEAR SYSTEM™
THE ROLE-PLAYER RULES™
Only those certified by Blauer Tactical Systems, Inc. can teach our methods and associate our name to their course. We reserve the right to inspect any written documentation, which is used by people whom we have authorized to use our name so that we may verify whether we approve the manner in which they
are using our name and methods.
Unless otherwise stated (e.g. as above), all the material on pdrmanchester.com is copyrighted 2011 by Colin McNulty.